Summer is upon us! Hooray! Time to run around and drink beer and chill by the pool and have BCox make some margaritas and…wait a minute…we're not in college anymore! I have to work all summer! And…wait, can it be true? There's no new tv shows either!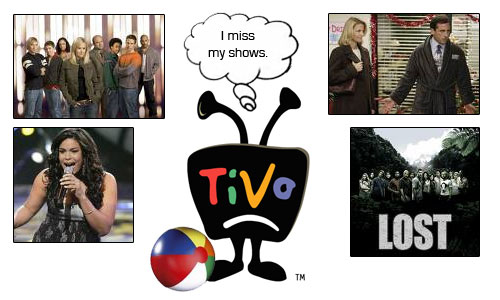 Noooooooooooooooooooooooooooooooooooooooooooooooooooooooooooo!
I'd like to take a moment to say:
-Lost rocks, the finale was one of the best episodes in a long time!
-Goodbye Veronica Mars. You were the best show on tv that nobody else watched.
-Congratulations Jordin Sparks!
-Hello Sopranos, Battlestar Galactica and other DVDs!