Las Vegas weekend. July 6-8. Thank God.
Celebrating the return of Stacie, who is now 21, a trip to Vegas is in order. Pack your swim gear, save some money, practice your finest Blackjack technique. In honor of the trip, I'm including some of the activities I would like to partake in.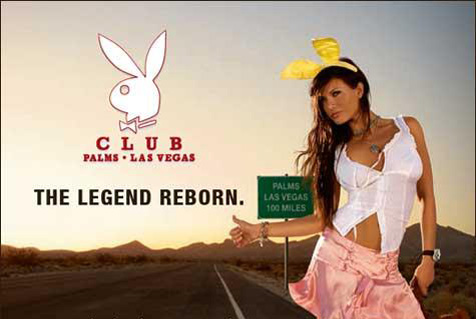 Playboy Club. I was pretty darn excited when I heard they were opening a Playboy Club at the Palms in Las Vegas – I thought I would never get to go since they closed all the clubs of yore long ago. I'd love to check this one out – for those concerned, it's not a strip club, just a regular club where the waitresses dress up as bunnies.
See a Show. I'd love to see the new Beatles show called Love, The Producers, or Monty Python's Spamalot. The last show I saw out in Vegas was Avenue Q, and it was fantastic.
Dinner Somewhere Awesome. I'm thinking the Stratosphere, or the Eiffel Tower, or the Wynn Buffet.
A Poker Tournament. I didn't do so hot at my last tourney in Vegas, but I just bought a new hat, sunglasses and MP3 player, so I'm a shoe in for my next venture!
Who wants to come?