I just moved into my new office, and I know how bland the "office white" of my four walls really is, especially with the fluorescent lights above me. So I'm looking to get some lamps and some art. I can go the college route and tack up some band posters – perhaps some Christmas lights? Nah, not professional enough. How about some of the framed art that I've collected over the years? It's nice, but I want to keep it at home.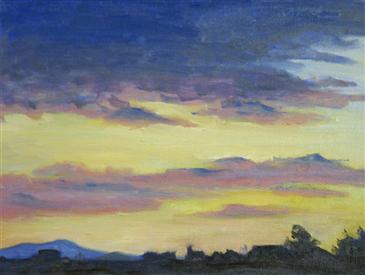 I'm going to pick up something over at UGallery.com, a new startup from one of my friends up here in Phoenix. They allow university students to sell their art to collectors at pretty reasonable prices. I can have some fine art up in my office for a fraction of the cost.
Check it out when you get a chance, there's some really impressive stuff.