I've been talking lately about my list of things to do before I die, and I've decided that one of the items on that list is to watch all of AFI's top 100 American films, of which I've already seen about 15 or so. Last week I kicked it off with James Stewart and Donna Reed in "It's a Wonderful Life", which, it turns out, is my new favorite movie. If you haven't seen it already it's an absolute must.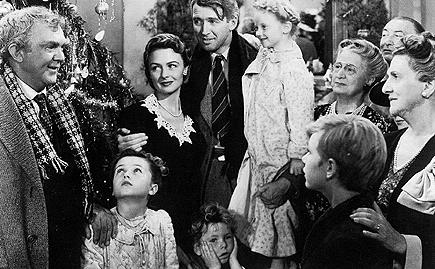 This week's movie is "Some Like it Hot" with Marilyn Monroe – the first movie I've seen with her in it…and let me tell ya, she's pretty hot. Danielle and I started watching tonight and we'll finish it up tomorrow. Jack Lemmon is awesome too, by the way.
Talking about AFI's top 100 got me, BCox, Dan and Ben thinking the other day about what movies would be on our top 100 lists…I'm thinking mine would include "Back to the Future", "The Big Lebowski" and "Kill Bill". I'm going to come up with my own top 100, but in the meantime you can check out AFI's complete list here.