My Thoughts on Ball Park Food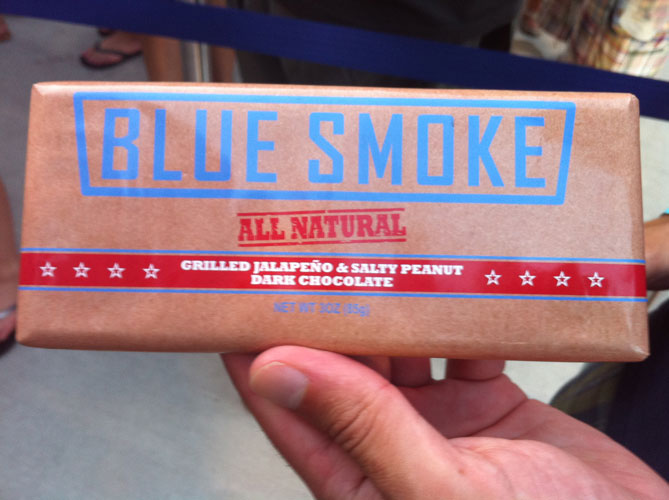 I'm not crazy about sports. I am crazy about food. That's why I love going to professional sports venues – for the food (not entirely true, Pro-basketball games are so much freaking fun)! At DBacks games, I love the mac and cheese and bacon hot dogs. At the Dodger stadium, I remember eating pretty darn good sushi.
One of the reasons I went to New York was to check out some Mets games. I loved being there with my family and hanging out with them, but I also really loved perusing the menus of the various restaurants around Citi Field. In fact, I even waited for 45 minutes at the Shake Shack to get an awesome cheeseburger, cheese fries and black and white shake. Luckily for me, Patricio and his sister Kelly, there was a place selling grilled jalapeño and salty peanut chocolate bars for us while we waited.
Delicious!